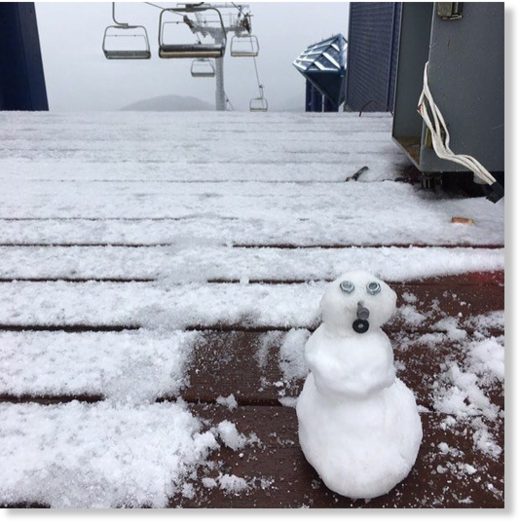 This follows a winter with more snow on the ground than any time in the past 30 years, reports weather.com.
"A few spots in the northern Rockies experienced a more winterlike scene Monday, just two days before the Fourth of July holiday."
"On July 2, it was cold enough for snow to fall in portions of the higher elevations of western Montana and northern Idaho."
In northern Idaho, Schweitzer Mountain Resort also observed snow on Monday.
"The winterlike weather comes after above-average snowfall hit the region this past winter."
See
time-lapse photos
direct from the Weather Service.
Thanks to Jack Hydrazine and Josh for
these
links
.