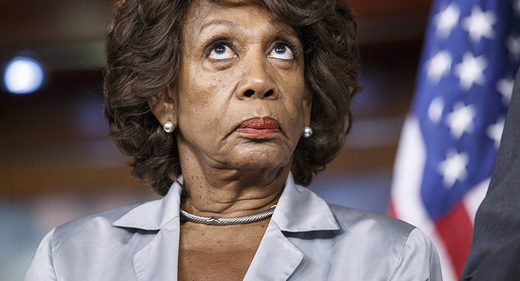 US President Donald Trump has fired another salvo on Twitter, this time aimed at California Congresswoman Maxine Waters' recent call for Americans to harass administration officials so that they have "no peace."
Waters (D-California), who is world-famous for her fixation on impeaching Trump and
spurious and colorful
utterances about Russia,
urged a crowd
of supporters in Los Angeles on Sunday to
"push back on"
against Trump administration officials that they may encounter.
"If you see anybody from that Cabinet in a restaurant, in a department store, at a gasoline station, you get out and you create a crowd and you push back on them, and you tell them they're not welcome anymore, anywhere,"
Waters said.
Waters told her supporters to
"push out"
members of the Trump administration from public spaces. She later repeated the threat on live
television
.
This is not the first time that Trump has
questioned
Waters' IQ - and it is unlikely to be the last.
Waters' call and Trump's response come as the Democrats seek to mobilize the public over the Trump administration's zero-tolerance immigration policy, including the separation of children from their families caught illegally crossing the US border. Though Trump temporarily suspended that policy in an executive order last week, groups of protesters have gone after members of his administration in public places.
Homeland Security Secretary Kirstjen Nielsen and White House adviser Stephen Miller, thought to be the architect of the policy, were confronted at Mexican restaurants in Washington, DC last week. Crowds also protested outside Nielsen's home.
White House press secretary Sarah Huckabee Sanders was kicked out of a restaurant in Virginia on Friday. During the press briefing on Monday,
Sanders condemned
calls for
"hate and vandalism"
against the restaurant and urged Americans to keep politics from spilling over into everything.
"Healthy debate on ideas and political philosophy is important, but the calls for harassment and the push for any Trump supporter to avoid the public is unacceptable," Sanders said.