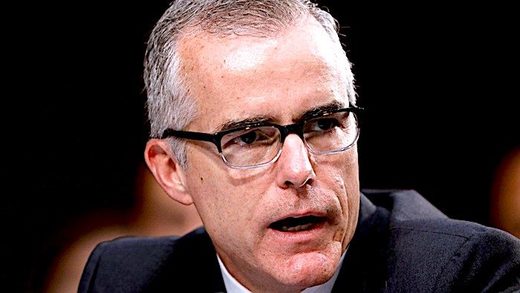 Former FBI deputy director Andrew McCabe, who was fired for lying under oath, spent $70,000 in taxpayer dollars on a conference table. The FBI also
redacted the conference table's steep price tag from documents
that members of the Senate Judiciary Committee requested, in an apparent attempt to hide it from Congress.

Comment: No doubt it was for "national security" reasons.


In a letter sent to Deputy Attorney General Rod Rosenstein Wednesday, Sen. Chuck Grassley revealed that the FBI had redacted the cost of the table from a document he and his fellow members of the committee requested to see.
Grassley said many of the redactions within the documents made no sense, nor were they made to protect national security secrets.
"Congress, and the public, have a right to know how the Department spends taxpayer money," Grassley wrote. "I am unaware of any legitimate basis on which the cost of a conference table should be redacted. Embarrassment is not a good enough reason. The manner in which some redactions have been used casts doubt on whether the remaining redactions are necessary and defensible."
Grassley's letter and the revelation about the sweeping redactions, which included hiding the cost of office furniture, is the latest in an ongoing fight between members of Senate Judiciary Committee and Justice Department officials. Members of Congress have been attempting to figure out if the DOJ acted properly throughout its ongoing, year-old investigation into President Trump and his campaign associates led by Special Counsel Robert Mueller.