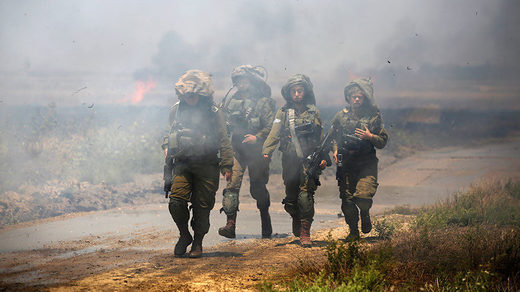 Israel Defense Forces have enough bullets for everyone, a senior lawmaker party said, according to local media. At least 60 Palestinians, including children, were killed by Israeli gunfire on Monday during protests.
Avi Dichter, a senior member of Benjamin Netanyahu's ruling Likud Party, made the controversial comment when speaking to Hadashot TV news on Monday afternoon.
"The IDF has enough bullets for everyone,"
said former director of Shin Bet internal security service and Minister of Internal Security Dichter, as cited by the
Times of Israel
.
"I think that ultimately, the means that the IDF prepared, whether non-lethal, or if needed, lethal, in cases where it's justified by the open-fire regulations -
there's enough ammunition for everyone.
"
The politician, who currently serves as a
chair
of the Foreign Affairs and Defense Committee in the Knesset claimed that the IDF "won't let anyone put soldiers, and certainly not civilians, in danger."
At least 60 Palestinian protesters, including seven children, were killed by Israeli fire during demonstrations on the day of the US Embassy's inauguration in Jerusalem,
according
to the latest data from the Palestinian Health Ministry. More than 2,400 protesters were injured in what is considered the most violent day of the six-week-long Great March of Return.
Amnesty International called the situation in Gaza "another horrific example of the Israeli military using excessive force and live ammunition in a totally deplorable way." A United Nations committee also called on Israel to stop using "disproportionate force" against demonstrators.