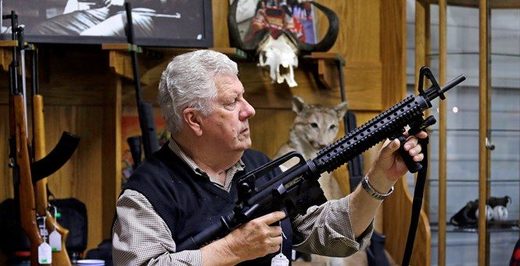 Last month, Dick's Sporting Goods announced that they hired a lobbyist to advocate for gun control. Now, multiple gun manufacturers have severed ties with the sporting goods company.
Mossberg
Mossberg will no longer accept future orders from Dick's Sporting Goods or Field & Stream, a subsidiary of Dick's. The manufacturer is also reviewing any current contractual obligations they have with Dick's.
"It has come to our attention that Dick's Sporting Goods recently hired lobbyists on Capitol Hill to promote additional gun control," Iver Mossberg, Chief Executive Officer of O.F. Mossberg & Sons, said in a
statement.
"Make no mistake, Mossberg is a staunch supporter of the U.S. Constitution and our Second Amendment rights, and we fully disagree with Dick's Sporting Goods' recent anti-Second Amendment actions."
Hi-Point
MKS Supply, the producer of Hi-Point Firearms, also decided to part ways with Dick's Sporting Goods. The company's president, Charles Brown, released the following statement:
Because the right to keep and bear arms was recognized by our founding fathers to be a fundamental right, they ensured its protection under the Second Amendment. Just as we show our commitment to our customers by standing behind their Second Amendment rights.

In recent months, Dick's Sporting Goods and its subsidiary, Field & Stream, have shown themselves, in our opinion, to be no friend of Americans' Second Amendment. We believe that refusing to sell long guns to adults under 21, while many young adults in our military are not similarly restricted, is wrong. We believe that villanizing modern sporting rifles in response to pressure from uninformed, anti-gun voices is wrong. We believe that hiring lobbyists to oppose American citizens' freedoms secured by the Second Amendment is wrong. Dick's Sporting Goods and Field & Stream, in purportedly doing all of these things, have demonstrated that they do not share our values.
According to Brown, MKS Supply will not accept future orders from Dick's Sporting Goods or Field & Stream.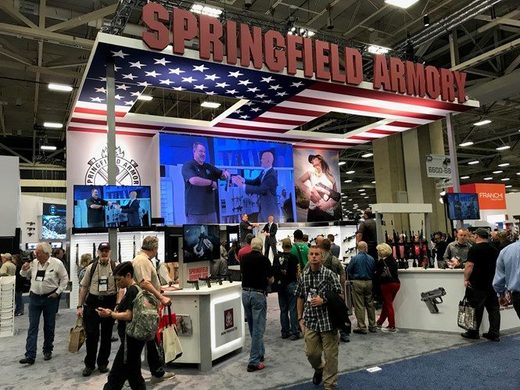 Springfield Armory
Last week, Springfield Armory made a similar move and decided to call out Dick's Sporting Goods for their attempted infringement on the Second Amendment. The gun manufacturer posted the following press release to their company Facebook page:
The National Shooting Sports Foundation
The gun manufacturers' move comes after the National Shooting Sports Foundation (NSSF) expelled Dick's Sporting Goods from their organization.
The NSSF announced last week that its Board of Directors voted unanimously to rescind Dick's Sporting Goods membership from the trade organization. The decision came
because Dick's Sporting Goods made business decisions that are deemed "detrimental to the best interests of the Foundation,"
the NSSF said in a
press release.
The NSSF's decision comes after Dick's Sporting Goods made the following decisions:
- CEO Edward W. Stack announced that the company hired a Washington, D.C.-based government affairs firm to lobby for gun control.
- Ending the sale of modern sporting rifles.
- Destroying the remainder of their modern sporting rifle inventory.
- Requiring rifle purchasers to be 21 years of age, although they only have to be 18 to legally buy.