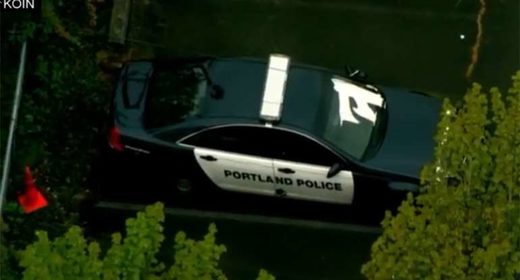 In Portland's first reported May Day disruption, nearly two dozen police cars were vandalized in the northeast section of the city early Tuesday morning, police say.
At about 5 a.m. this morning, a total of 22 patrol cars in a police precinct parking lot were vandalized with what appears to be latex paint on windows and doors,
KGW
reported.
Because many of the affected cars are reportedly school resource officer vehicles, those officers will be unable to patrol district schools until the cars are cleaned up. Moreover, officials said the damage will likely take all day to clean and will be costly. According to KGW, there's already a police vehicle shortage.
An officer on the scene, however, told
KOIN
that there was no major damage done to the cars, and police are hoping they can be cleaned with soap and water.
Investigators say they have high-quality surveillance video of the parking lot and will review footage in an effort to track down the suspect(s).
While officials are unclear about whether the vandalism was related to May Day, Portland Police Bureau Capt. Charlie Fender said "the connection wouldn't surprise him."
Tellingly, it didn't surprise the anarchist news platform
"It's Going Down,"
either, as its Twitter account tweeted out KOIN's report about the vandalism:
Portland is a hotbed of anarchist activity, but in a departure from tradition, no major protests were planned for the city this year.
Debra Heine is a Catholic, mom of six and long time political pundit. She has written for several blogs including her own, Nice Deb, and Breitbart. Conservative libertarian. Never Hillary.