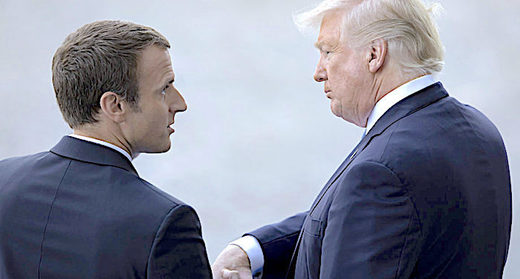 French President Emmanuel Macron has said he believes discussions with US President Donald Trump have made it possible to forge a new agreement on Iran.
Macron made the comment during a press conference at the White House on Tuesday.
It was a surprising turnaround for Macron,
who was expected to use his visit to Washington to push Trump into remaining in the Iran deal,
which was signed in 2015.
The deal limits Iran's nuclear program in return for economic sanctions relief. Trump has said the deal
"was one of the worst and most one-sided transactions the United States has ever entered into."
Macron had previously said that ending the Iran deal would be a
"grave error"
and that it was
"
essential to peace at a time where the risk of an infernal conflagration cannot be excluded."