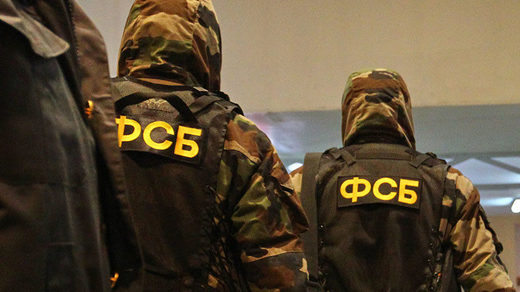 The leader of a terrorist cell, which had connections to the jihadist group Islamic State, has killed himself with an improvised explosive device in order to avoid being arrested, Russian law enforcement said.
The cell was planning bomb and gun attacks in Russia's Rostov region, but was identified and thwarted before they could act, the Federal Security Service (FSB) reported on Tuesday.
FSB troops conducted a raid against the group, its press service told Russian media.
The cell leader was killed when he detonated a homemade bomb. Three of his accomplices are now in custody.
The cell was preparing attacks based on orders it was receiving from the terrorist group Islamic State (IS, formerly ISIS) in Syria, the report said.
Last week, FSB chief Aleksandr Bortnikov reported thwarting six terrorist attacks this year, half of which were planned to coincide with last month's presidential election.