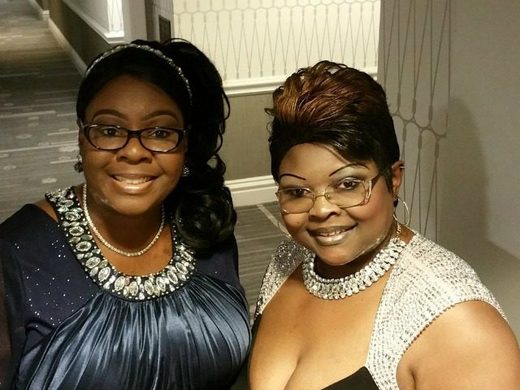 Facebook CEO Mark Zuckerberg claimed before Congress today that YouTube stars Diamond and Silk were limited on the platform due to an 'enforcement error.'
Facebook CEO Mark Zuckerberg appeared before the Energy and Commerce Committee of the House of Representatives in Washington today where he claimed that Facebook's limiting of YouTube duo Diamond and Silk was the result of an "enforcement error." Rep. Joe Barton, a Republican representing
Texas's 6th congressional district
and vice-chairman of the House Energy and Commerce Committee, said to Zuckerberg; "I'm going to read you a question that I was asked, I got this through Facebook and I've got dozens like this."
Barton then quoted a question he was sent via Facebook which reads; "'Please ask Mr. Zuckerberg
why is Facebook censoring conservative bloggers such as Diamond and Silk. Facebook called them unsafe to the community, that is ludicrous
, they hold conservative views, that isn't unsafe.' What's your response to that?" asked Barton.
"Congressman, in that specific case," replied Zuckerberg;
"our team made an enforcement error. And we have already gotten in touch with them to reverse it."
A Facebook spokesperson recently told the
Washington Post
that they had made an error in labeling Diamond and Silk "unsafe to the community." The spokesperson stated:
We have communicated directly with Diamond And Silk about this issue. The message they received last week was inaccurate and not reflective of the way we communicate with our community and the people who run Pages on our platform. We have provided them with more information about our policies and the tools that are applicable to their Page and look forward to the opportunity to speak with them.
However, Diamond and Silk say they have heard nothing from Facebook since being branded "unsafe to the community."
In an
interview
, the duo stated; "We have not heard from Facebook, they have not communicated with us.
We haven't talked to them by phone. We haven't heard from Facebook."
Senator Ted Cruz also questioned Zuckerberg over the banning of Diamond and Silk in a hearing with Zuckerberg yesterday, the Facebook CEO said at the time that Silicon Valley was "an extremely left-leaning place," but that "I try to root out in the company is making sure we don't have any bias in the work we do, and I think it is a fair concern that people would wonder about."