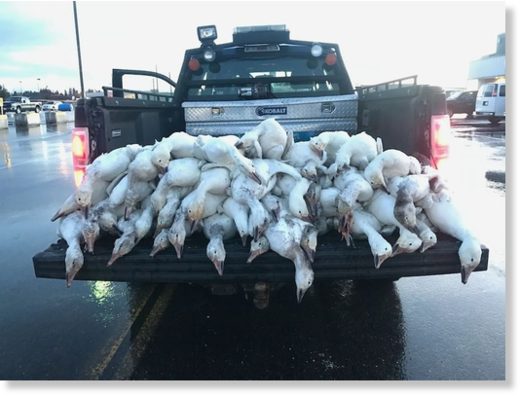 Dozens of geese plummeted from the sky during a
severe hail and thunderstorm Saturday evening.
Witnesses tell EastIdahoNews.com the birds suddenly fell into a parking lot near Yellowstone Highway and Lincoln Road in Idaho Falls around 7 p.m. It's likely they were struck by lightning.
Workers with the Idaho Department of Fish and Game arrived with a truck and picked up the geese, according to witnesses.
EastIdahoNews.com is working to get more information from IDFG and will post additional details as we receive them.