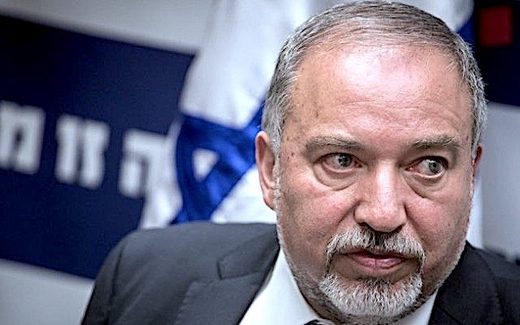 Israeli Defense Minister Avigdor Lieberman commented on Saturday's events: in response to the alleged interception and downing of an Israeli F-16 by an Iranian drone launched from Syria,
the Israeli Air Force attacked targets near the Syrian Palmyra and then bombed a dozen more in the Damascus area.
"There are no restrictions, we do not accept any restrictions. We acted with determination and responded to every provocation. We will continue to defend our vital security interests. To paraphrase the well-known proverb, 'This is not the time to bark, but to bite.' We are bitten hard, I hope we do not have to do it," Avigdor Lieberman during a visit to the northern city of Kiryat Shmona.
The defense minister explained that
each side of the conflict
has its own version of the events.
"It is clear that each side has its own interests. Each side sees the picture differently. In the years of civil war in Syria, we were able to avoid direct friction, and that is an achievement in itself," he said. "This is an effective relationship."
The minister has for the first time commented on the events of February 10 when the Israeli Defense Forces (IDF) reported that
one of their Apache attack helicopters downed an Iranian unmanned aerial vehicle over the disputed Golan Heights,
which has been at the center of the conflict between Syria and Israel.
Responding to the incident, an
Israeli aircraft crossed into the territory of Syria to attack the command post
that was used to control the drone. In response,
Syria's air defense systems struck back and downed an
F-16 fighter jet
, prompting the Israeli military to launch another wave of attacks to strike "additional Iranian targets" in Syria.
The Syrian Defense Ministry, in their turn, stated its air defenses responded to the aerial attacks, foiling the aggression.
The Iranian side, presented by country's Foreign Ministry spokesman Bahram Qasemi, denied the country's military presence in Syria, lambasting claims about the downed drone.