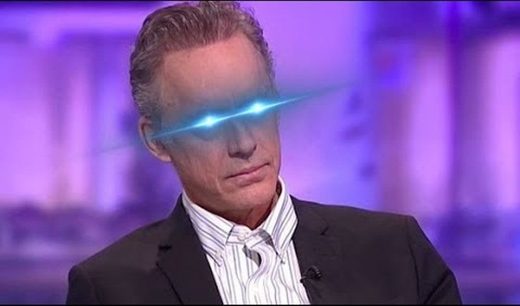 Channel 4 News has called in security specialists to analyse threats made to presenter Cathy Newman following her interview with a controversial Canadian psychologist who has attracted a following among the "alt-right".

Comment: ...and the 'alt-center', and the 'alt-left'... pretty much most people online actually.


Ben de Pear, the editor of Channel 4 News, said Newman had been subjected to "
vicious misogynistic abuse
". Having to calling in security specialists was a "
terrible indictment of the times we live in
", he said.

Comment: Indeed, the degree of snowflakery it reveals in some is astronomical.


Newman interviewed the psychologist, Jordan Peterson, about gender on Tuesday. A video of the full 30-minute interview has been watched more than 1.6m times on the Channel 4 News YouTube page and has attracted more than 36,000 comments.

Comment: Over 2 million views now!



Peterson rose to prominence in 2016 when he released a video lecture series in which he said that his right to free speech meant he would not use gender-neutral pronouns for transgender students at the University of Toronto. He was in the UK promoting a new book called
1
2 Rules for Life: An Antidote to Chaos
.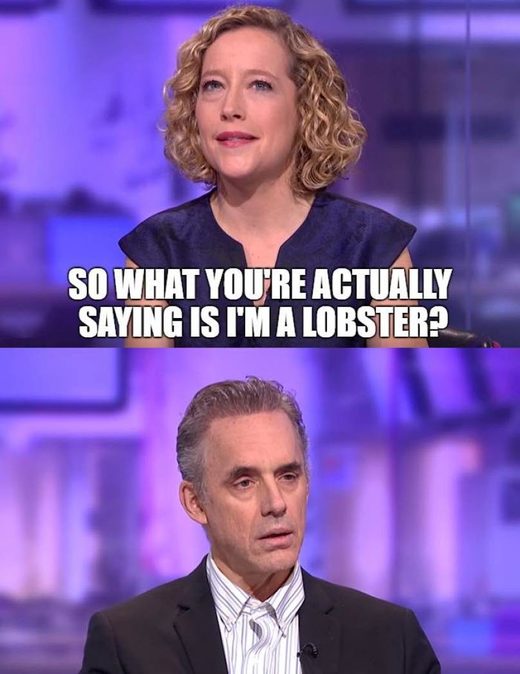 The combative Channel 4 interview led to praise for Peterson and criticism for Newman on some right-leaning sites. James Delingpole, a Breitbart columnist, said the interview marked a "
pivotal victory in the culture wars
" and that the "
weaknesses of the regressive left have never been more cruelly or damningly exposed
". Douglas Murray in the
Spectator
said: "
I don't think I have ever witnessed an interview that is more catastrophic for the interviewer
."
Newman has faced a wave of abuse and threats online, including on Twitter. There is no suggestion that Peterson, Delingpole or Murray are behind the threats or instigated them.

Comment: Really, where? Who said what, exactly? Evidence?


De Pear said on Twitter on Friday:
"Our Channel 4 News on-screen journalists expect to be held to account for their journalism but the level of vicious misogynistic abuse, nastiness, and threat to Cathy Newman is an unacceptable response to a robust and engaging debate with Jordan Peterson.

"Such is the scale of threat, we are having to get security specialists in to carry out an analysis. I will not hesitate to get the police involved if necessary. What a terrible indictment of the times we live in."

Comment: That is the only threat at work here - to get the police going after people criticizing Newman. If there was really a threat to her, they'd have already gone straight to the police. But they didn't; they hired 'private security', who will happily report whatever C4 and Newman want them to report because they are being paid to do so.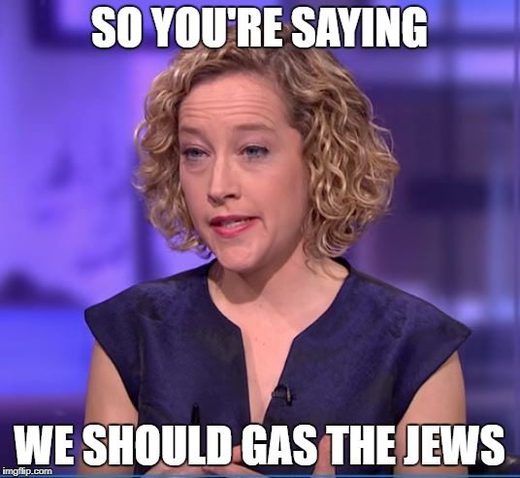 Newman retweeted De Pear's posts. In response to Murray's column - in which he said Newman should get Channel 4 to remove the video from the internet because of how "catastrophic" it was - she said earlier in the week:
"Always grateful for advice from Douglas Murray but I won't be suing or taking out a super-injunction. I thoroughly enjoyed my bout with Jordan Peterson as did hundreds of thousands of our viewers. Viva feminism, viva free speech. Stay tuned Douglas."

Comment: So Newman is a feminist ideologue. Which just makes JP's victory all the sweeter.

Clever trolling from Murray too, baiting her and C4 to remove the video!


Channel 4 News said:
"Following her interview with psychology professor Jordan Peterson broadcast earlier this week, our presenter Cathy Newman has been the target of unwarranted and unacceptable misogynistic abuse and threats.

"As journalists in the public eye, our presenters expect criticism, but we will not tolerate this level of abuse towards our staff. We have taken immediate steps to ensure Cathy's safety and security and continue to offer her our full support on this matter."