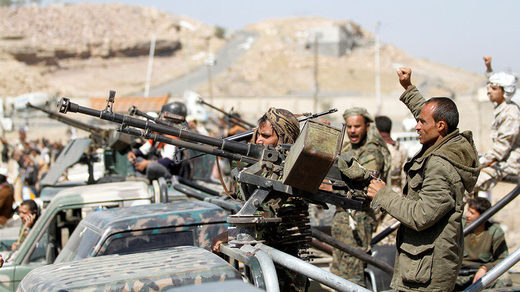 A Saudi jet has crashed in northern Yemen due to a "technical glitch," the Riyadh-led coalition says. Houthi rebels, however, claim they downed the aircraft, a media outlet affiliated with the group says.
A Saudi-led coalition plane went down in northern Yemen on Sunday.
The coalition has confirmed the loss of the plane, according to a statement carried by Saudi state news agency SPA. The jet belonging to the Saudi Royal Air Force experienced a technical fault and crashed in the war zone.
The pilots survived the crash and were evacuated in a special joint search and rescue operation, according to the coalition.
The Houthi rebel-affiliated Al-Masirah news outlet claimed the plane in question was hit by "the Yemeni air defense." The outlet identified the jet as a
British-made Panavia Tornado
. Saudi Arabia is the only country in the region using warplanes of this type.