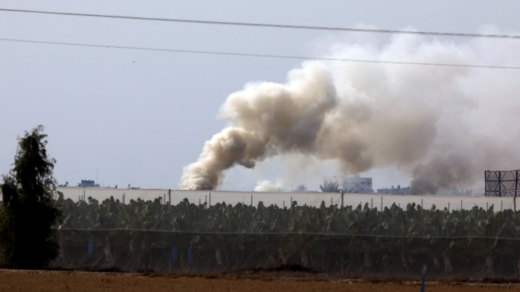 The Israeli military launched the attack on Palestinian positions after rockets were fired from the Gaza Strip, the IDF said.
The missile attack, which the IDF (Israel Defense Forces) blamed on Hamas, happened Monday evening, according to an IDF spokesperson's statement. There's been no confirmation that any 'targets' have been hit, it added.
The Israeli Air Force, as well as tanks have been deployed to respond to the attack. Hamas positions were targeted in southern Gaza.
Last week, the Israeli military and Hamas operatives exchanged fire which resulted in casualties. At least 25 people, including six children, were injured and two Hamas fighters killed in IDF strikes on alleged Hamas positions inside Gaza. Israel said it bombed the targets in response for rocket attacks launched at its territory.