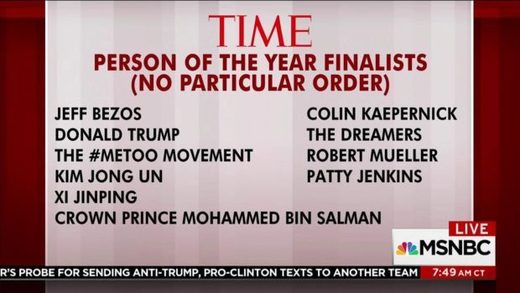 Time Magazine
has released its finalists for person of the year in 2017 Monday morning. It seems the easiest way to make the list is to be apart of the "Resistance."
President Trump was one of the ten finalists on the list. However,
the vast majority of the finalists for person of the year have something very interesting common: they are combative opponents to POTUS
. At least six of the finalists on the list have gone on the record against the president for a diverse range of issues.
Here is a truncated version:
Colin Kaepernick:
Facing off with Trump over kneeling for the national anthem.
Dreamers:
Political lightning rod in the immigration debate.
Robert Muller:
Investigating Trump for collusion with Russia.
Jeff Bezos:
Owns
The Washington Post
, regular media target of Trump.
Kim Jong Un:
Wants to kill all Americans.
Xi Jinping:
President of China, regular Trump campaign punching bag.
Patty Jenkins:
Not very political, but a Hillary Clinton
fan
.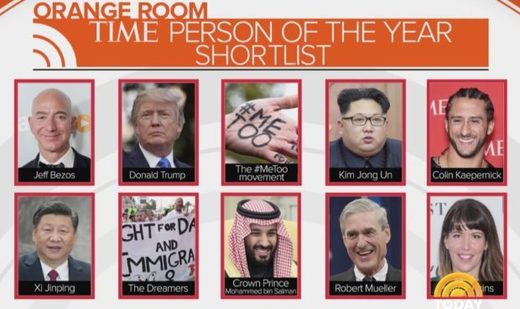 The magazine has faced recent criticism from president Trump over its selection process. Earlier in November president Trump tweeted about being contacted by
TIME
for the issue, adding that he turned it down:
TIME
responded, saying Trump was incorrect:
It seems everything is political.