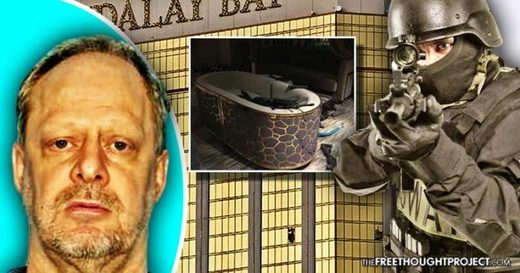 The physician who last June prescribed accused Las Vegas shooter Stephen Paddock Diazepam (a drug used to make some more hypno-suggestible or "hypnotizable" and induce amnesia)
[1][2]
, is Dr. Steven P. Winkler of Las Vegas, NV. Winkler is the Chief Medical Officer of Nevada-1 DMAT (Disaster Medical Assistance Team)
[3]
.
DMATs operate under the direction of the Department of Homeland Security
and Winkler is thus what is known as an intermittent federal employee and also serves on a number of professional committees.
[4]
NV-1 DMAT is also a division of Nevada's Clark County Emergency Management agency who just prior to the October 1, 2017 Las Vegas mass shooting, hosted at least one multi-agency mock-mass casualty terrorism response exercise in Las Vegas.
[5][6]
CIA code named "MK-ULTRA" "mind control" programs experimented heavily with amnesia inducing hypnosis, facilitated by certain drugs like Diazepam.
[7]
Sources