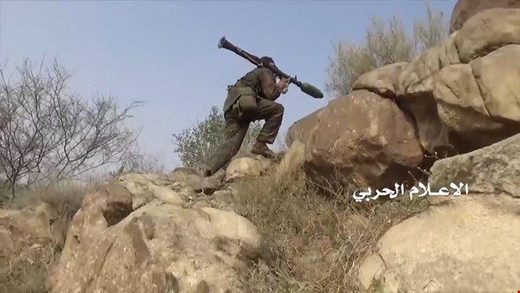 The United Nations Resident Coordinator/Humanitarian Coordinator and the United Nations Development Programme (UNDP) Resident Representative for the Republic of Yemen, Jimmy McGoldrick, expressed "shock" at the death of 32 people, six children including, who were
killed
in an air strike, conducted by the Saudi-led coalition on Al Layal bazaar in Sahar district, located in the northern Yemeni province of Saada.
In his press statement, McGoldrick also condemned the killing of five children and the wounding of three others in an artillery attack on the residential area in ​​Bir Pasha, located in the southwestern Yemeni province of Taiz.
McGoldrick's remarks come days after the Saudi alliance approved the targeting of Al Layal bazaar in Sahar District.
"The raids have targeted a gathering of Houthi militants, including experts in the missile brigades, the official Saudi news agency quoted coalition spokesman Turki Al Maliki as saying.
On Thursday, at least one civilian was killed and 5 others, women and children including, wounded following an air strike of the Saudi-led coalition that targeted the public market in Bani Al Harith District in Sana'a province.
For its part, the Ministry of Defense of the Yemeni Resistance coalition, consisting of the Houthi rebels and the ousted President Ali Abdullah Saleh, said a number of Hadi junta and Saudi-led coalition loyalists were killed after its forces launched an operation targeting their positions at the front of Nihm.
The Ministry confirmed the killing of 164 Saudi mercenaries, and about 300 others being injured during the four-day offensive at the front of Nihm, located northeast of Sana'a.
According to the field reports, a coalition of Houthi/Saleh forces targeted gatherings of Saudi soldiers in the camp Al Hajjr and in Majazat area in Asir region in Saudi Arabia.
The Saudi soldiers also got raided in Al Muasim and Altiwal Alsaeuditin in the Saudi region of Jizan.
Meanwhile, at least 50 Hadi junta loyalists were killed and wounded in two separate attacks on the headquarters of Department of Criminal Investigation in Aden, launched by the Resistance.