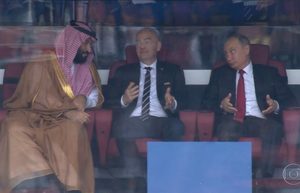 "That's life!"
A nation that is afraid to let its people judge the truth and falsehood in an open market is a nation that is afraid of its people.
- John F. Kennedy
Recent Comments
My mentor told an interesting story which he said he obtained from the real book of Jasher, not the fake copies. Nimrod, said to be a mighty...
---
Ohhh no....Grandmas got rabies....
---
Im pretty sure if I thought there might be tennis ball sized hail I would park my car inside of my three car garage...
---
Gowdy is allowing his focus to be drawn wherever his opponents want him to go. Now they are chasing the latest red herring thrown at them. This...
---
There is nothing balanced nor fair about this conflict. It's not a conflict, it's an ongoing war. And war is not fair, but neither is the Israeli...