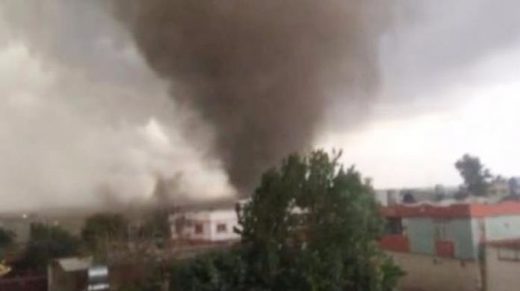 A large rare tornado struck Adana's Karataş district in southern Turkey on October 29, 2017. There were no reports of injuries although at least 5 houses were damaged.
After forming as a waterspout in the Mediterranean Sea the tornado was on the ground for about 80 seconds around Kesik Mahallesine reports
haberum
.
A local resident Ahmet Avşar, who has lived in the area for 67 years, said it was the first time he had ever witnessed such a phenomenon.