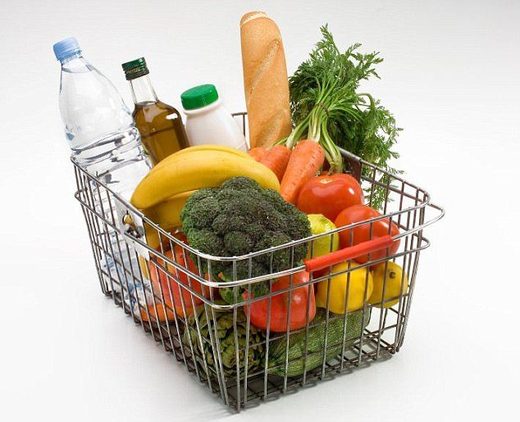 Vegetarians are often fond of preaching the healthy virtues of their meat-free diet.
But giving up chicken and beef in favour or carrots and broccoli is making them more miserable, say experts.
Going veggie may leave devotees suffering from vitamin and mineral deficiencies that can affect their mental health.
A study by Bristol University of almost 10,000 men in the south west of England found that those who gave up meat were almost twice as likely to suffer depression as those on a conventional balanced diet.
It found the 350 committed vegetarians had a higher average depression score compared to others.
The paper, in the
Journal of Affective Disorders
, said
a veggie diet led to lower intake of vitamin B12 and greater consumption of nuts rich in omega-6 fatty acids, which may be linked with greater risk of mental health problems.
The report added: 'Other potential factors include high blood levels of phytoestrogens - consequent mainly on diets rich in vegetables and soya. Another potential contributing factor is that lower intakes of seafood are thought to be associated with greater risk of depressive symptoms.' Around one in 20 Britons are committed vegetarians and the majority are women.
Cutting out red meat is said to lower the danger of heart problems, obesity and diabetes. Celebrity fans of the diet include Sir Paul McCartney and singer Morrissey.
The number of vegans, who do not eat any animal product including dairy and eggs, has leapt by 360 per cent in the past decade from 150,000 devotees in 2007 to 542,000. The latest research is the first to concentrate solely on men, with two-thirds having been vegetarian for over a decade, and some for up to 41 years.
The authors discovered just over half of vegans and 7 per cent of vegetarians were deficient in vitamin B12 - which is found in red meat and plays an important role in producing brain chemicals that influence mood.
The study states that diet is known to play a part in depression, and that deficiencies in iron is another possible explanation for the findings.
Those who had been vegetarian for longer showed a trend towards higher depression scores over time.
However the authors did not rule out that the decision to adopt a vegetarian diet may be a symptom of depression.