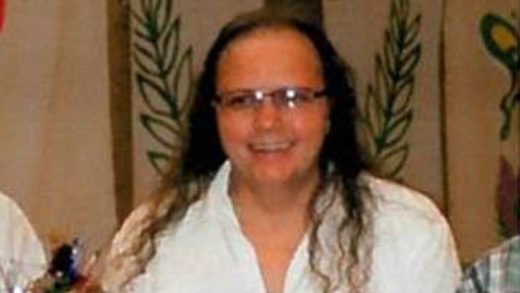 Canada's federal prison service has approved the first transfer of a transgender inmate to an institution based on gender identity rather than physical anatomy, CBC News has learned.
Fallon Aubee, who has been serving a life sentence at B.C.'s Mission Institution, told CBC
her request to move to a women's prison
has been approved, and that she will be transferred to Fraser Valley Institution for Women on Tuesday.
Aubee called it a "profound decision," but said the journey to this day has been an emotional roller-coaster.
She says the move will allow her to focus more on her future and less on the problems of living as a woman in a men's institution. But she concedes the path ahead will bring its own challenges.
"I think it's going to be a huge adjustment going to the prison for women, not just for me but for the women who are there as well because I am pre-op so there's a stigma that's attached to

'there's a guy living here,'
" she said in a telephone interview with CBC News. "I want to be able to defuse that with my character, my attitude, my generosity, so they say, 'Wait a minute, she's just one of the girls.'"
Aubee said it feels "incredibly huge" to be a trailblazer, and wants to help other trans inmates who hope to go down the same path.
"Despite all the stigma, the discrimination, the harassment, the abuse, the sexual abuse, I believe it was a worthwhile journey because I can stand tall and proud today and say, I'm a woman and I'm going to be recognized as a woman and I'm going to live in a woman's prison," she said.
Trudeau prompts policy about-face
A new accommodation policy was prompted by Prime Minister Justin Trudeau earlier this year.
Canada's prison service abruptly reversed course and adopted an interim policy for transgender inmates in January, just one day after Trudeau promised to promote equality for all transgender Canadians, including those behind bars.
He was asked about it at a town hall meeting in Kingston, Ont., and
made the off-the-cuff pledge
to address what advocates see as a human rights issue.
Correctional Service Canada changed course and said it would consider transfers and other accommodations on a case-by-case basis, replacing the strict, long-standing rule that based placement on genitalia rather than gender identity
and considered transfers only after sex reassignment surgery.
Human rights policy review
CSC also launched a broader review of all its transgender policies to ensure they comply with new laws to protect the human rights of transgender Canadians.
Spokesperson Lori Halfper said that consultations are ongoing to
update policy to ensure offenders and staff members are treated according to their "self-identified gender or gender expression, regardless of their physical anatomy or the gender noted on their identification documents."
Halfper said decisions around timing of the transfer, cell assignment and interactions with other inmates will be made to ensure they are appropriate and safe for the transferred inmate.
"Our staff will receive training, resources and updates to policies so they are properly informed and prepared to implement changes resulting from this legislation," she said. "With the updated policies we expect that, unless there are irresolvable health or safety concerns, an offender may be placed in a penitentiary that matches their gender identity."
Treated like 'junkyard dog'
Aubee was convicted of first-degree murder in 2003 in a street-gang contract killing case.
When first in brought into custody at the federal prison in Prince Albert, Sask., Aubee said she was held in segregation for six months after advising officials she was transgender, in conditions that made her feel like a "junkyard dog."
Since then, it has been an uphill battle for single-cell privacy and other basics like women's clothing and toiletries.
She said she faced discrimination by other inmates and staff who were not properly trained on the needs of transgender people.
Aubee carved out a niche working as a prisoners' legal rights advocate, helping on parole bids and fighting for better quality prison food. The role afforded her some protection from peers, because she provided a valued service.
Last year, Ontario became the first jurisdiction in Canada to allow inmates to serve their sentences in institutions based on self-identified gender, and to be referred to by their chosen names and preferred pronouns.
At the time the provincial government called it "the most progressive policy on the treatment of trans inmates in North America."
It's not known how many offenders are placed in Ontario jails based on gender identity.
British Columbia was the second province to permit placement according to gender identity.