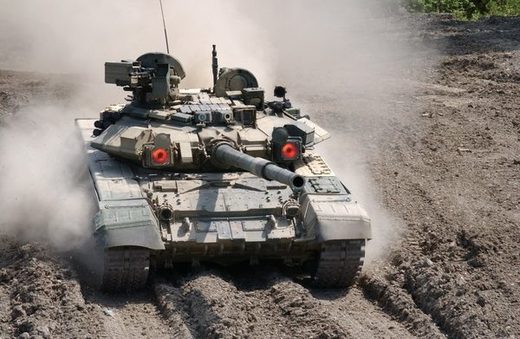 The Iraqi government has signed a huge military deal with Russia.
On Saturday, the day when the Iraqi forces finally liberated Mosul, Iraq's second largest city, from the grip of ISIS,
the Iraqi Ministry of Defense made an official announcement, saying it has made a deal with Russia on delivering 73 T-90 tanks to Iraqi Army, following months of negotiations with Russian military officials.
The T-90S MBT and T-90SK battle tanks will reportedly greatly improve the arsenal of the Iraqi Army, which has, until now, predominantly relied on T-72, T-55 and BMP-1 armored vehicles, as well as the American-made M1A1 Abrams, and which were also used in recent campaign against ISIS.
Despite the fact that the deal will obviously have a positive impact on relations between the two countries, there was nevertheless no agreement reached as regards the purchase of the S-300 air defense systems, with some sources blaming the payment-related issues.
Although Iraq started to use an increased number of US-made weapons and pieces of military equipment in recent years, it never really parted ways with the Russian military production.
It is noteworthy that T-90 battle tanks are capable of confusing most guided missiles, in addition to being very powerful tanks when used in battles, a thing that will definitely come in handy during the forthcoming cleansing of remains of ISIS terrorists in Anbar and Tal Afar.