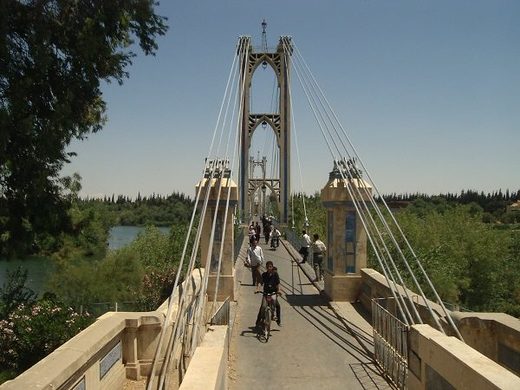 Capture of Arak from ISIS on Palmyra - Deir Ezzor highway brings Syrian army closer to relieving besieged Syrian desert city.
Shortly after news of the huge concentration of 50,000 Syrian troops and allied militia in the Palmyra area has come news of
the Syrian army storming the town of Arak
on the main highway to Deir Ezzor from Palmyra, and preparing a major advance along the same highway towards the important town of Al-Sukhnah.
Arak is roughly half way between Palmyra and Al-Sukhnah, which in turn is roughly half way along the highway between Palmyra and Deir Ezzor.
This map of Syria and Iraq gives a sense of the pace and direction of the Syrian army's advances over recent days: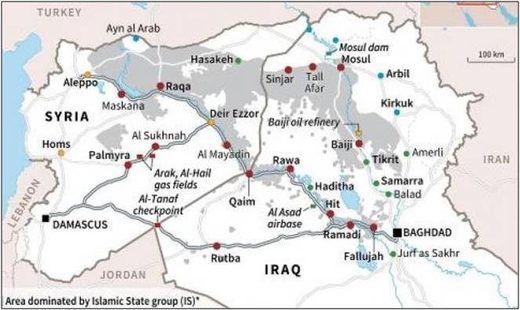 Al-Sukhnah is
an important and historic town
of roughly 20,000 people which was captured by ISIS in May 2015 over the course of the offensive which ended in ISIS' first capture of Palmyra. Now ISIS is in headlong retreat along the same route. However it is likely to put up a stiff resistance for Al-Sukhnah, which is the last major population center between Palmyra and Deir Ezzor.
ISIS for its part has been making a renewed attempt over the last few days to storm Deir Ezzor. Last week it appeared to be close to doing so, but the surrounded Syrian garrison led once more by the heroic general Issam Zahreddine - who is a member of Syria's Druze community - successfully repelled ISIS's assault.
With every day that passes, and with every advance of the Syrian army, the prospect of Deir Ezzor's relief grows, giving the Syrian troops surrounded in there hope that their ordeal will shortly end, and strengthening their morale and will to fight on.
Conversely it must increase the intensity of ISIS' determination to storm the town.
The distance from Arak to Deir Ezzor is long, but if Deir Ezzor is still resisting when the Syrian army recaptures Al-Sukhnah, then the worst of the crisis in eastern Syria will be overcome and the Syrian troops will start to sense victory.