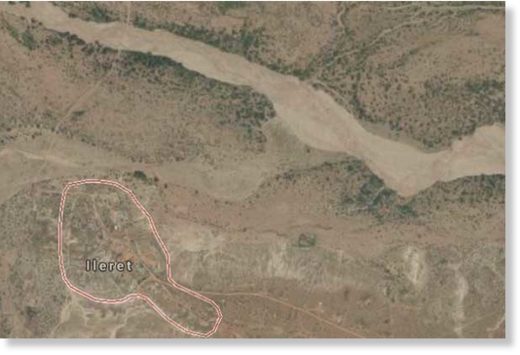 Six people are feared dead after floods hit Illeret ward in Marsabit County.
Heavy rains have been pounding the area since Monday night, causing River Illeret to burst its banks.
Speaking to the
Nation
on Wednesday, Illeret Location Chief Michael Moroto said a woman, her three sons and two other children drowned in the floods on Monday and Tuesday nights. He said
more than 40 houses had been swept away by the waters.
Some villagers were forced to climb trees to avoid being swept away by the raging waters. James Korie, an MCA aspirant from the area, said at least 900 goats had been swept away and the area was inaccessible.
He said a pickup truck belonging to a construction company was swept away and is yet to be found.
"There were people who were digging a dam in the area and their vehicle was swept away. It has not been found yet. Many camels and cows have also been swept away but we are yet to get an approximate number," said Mr Korie.
The chief said they are yet to receive help from humanitarian organisations.
Marsabit Red Cross regional management said they had no detailed information about the floods as they were unable to communicate with their staff based in the ward.
Marsabit County Commander Ben Kogo said police near the ward had not been able to access the area.
He said the police station near the affected area is seven kilometers away.
"We will be able to get some help to the people once the area is accessible," he said.
Other areas affected by the floods in the county include Guoro, Elbookoch, Surge, Ilolo and Ilkimire in North Horr Sub-County as well as Bori and Sololo in Moyale Sub-County.