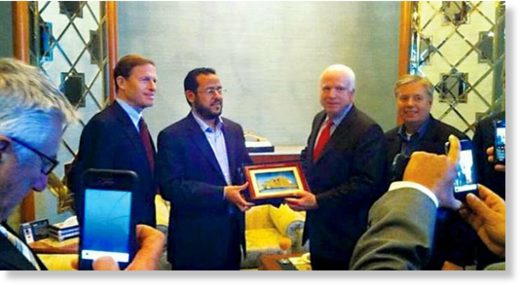 The recent terror attack in Manchester has once again brought into focus the problem of alleged 'radical Islam' in Europe. The mainstream media is content to parrot the official government line that these attacks are carried out by young men radicalized by 'Jihadi groups' bent on the destruction of Western society and values and the institution of sharia law. But that contention is obviously over-simplistic and fails to inform the public about the close ties that British and other Western governments, politicians and intelligence officials have had with the very same xtremist Muslim groups that claim responsibility for the attacks.
Long-term Polish-American geopolitical grand master, Zbigniew Brzezinski died yesterday. A quote attributed to him reads:
"For America, the chief geopolitical prize is Eurasia... America's global primary is directly dependent on how long and how effectively its preponderance on the Eurasian continent is sustained..."
In this single statement, lies the explanation for everything from Trump's rise to power and the Russiophobia that has gripped the West over the past few years to the rise of China, terror attacks and wars in the Middle East and beyond.
Tune in this week as we analyze the current state of the world, how we got here and where we are likely going.
Running Time:
01:36:24
Download:
MP3