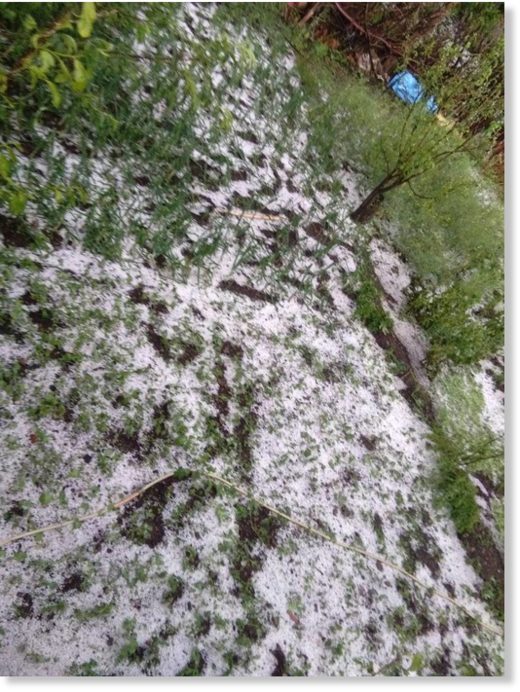 The devastating hailstorms once again left behind a trail of destruction, leveling standing crops and destroying fruits on Wednesday evening in different areas of South Kashmir's Tral Sub division.
Local witnessed said that the
hailstorm on second consecutive day leaving behind a trail of destruction
in Brenpather , Panner Jagir, Bhatnoor and Karmulla areas of Tral by
destroying standing crops, vegetables and fruits there.
"Our crops and fruits completely destroyed by devastating hailstorm. We have lost everything in our fields and orchards now" said a resident of Brenpather while talking to Kashmir Observer.
The victims have requested authorities to immediately assess the quantum of loss caused to the crops and fruits in the area and demanded relief from the government.