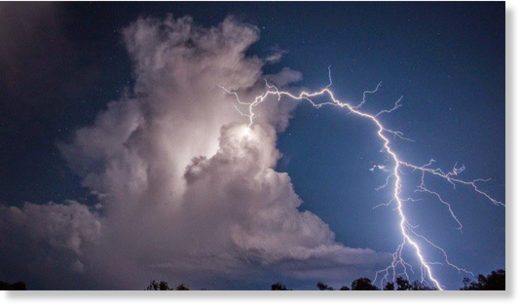 Lightning strikes accompanied by storms claimed the lives of four people, including two women in Madurai district last night.
Police said here today that a 40-year-old coolie, Sankarraj, was killed when he was struck by lightning at Sengapadai village in Tirumangalam taluk.
Another person Marudu, 48, died after being struck by lightning at Kanakkankudi village near Thirubhuvanam.
Two women identified as V. Periyakkam, 31, and Surayee, 46, were also died after being struck by lightning at Nainarpuram and Karisalkalampatti villages, respectively.
The women were engaged in agricultural works, when they met with the tragedy. All the four bodies had been shifted to government hospital for post-mortem.
In another incident, a 9-year-old boy, P. Subash Chandra Bose, was electrocuted, when he came in contact with a snapped live wire at Kallikudi village. Another girl Narmadha, 7, who suffered electric shock in the incident, is undergoing treatment at government hospital in Tirumangalam.