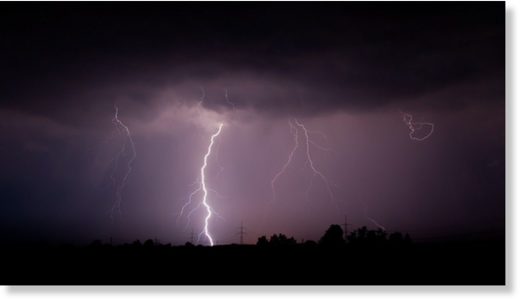 Two men were reportedly killed by lightning bolt at a rice field in Phitsanulok's Nakhon Thai district, police said on Wednesday morning.
Following the 9.30am report of the deaths, police went to the scene in Ban Kok Moung of Tambon Yang Klone and found the bodies of Humpaeng Sewadi and Bualan Booncherdchu, both 47, at a shack in the middle of a field.
Their clothes were torn and their bodies showed burn marks and bruises. It was estimated that they had been dead for at least 12 hours before their bodies were discovered. The bodies were sent for autopsies at Buddhachinaraj Hospital to determine the cause of death.
A preliminary investigation found that the two men had been hired to plough the rice field and were performing the task when a storm forced them to seek shelter at the shack, where they were apparently struck by lightning.