On the eve of Victory Day, the Russian Ministry of Defense published two unique WWII videos on its official website. The videos were released as part of the multimedia project named "Capturing Our Victory."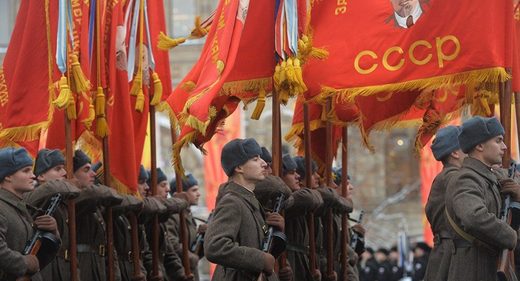 The videos titled "Heroes of the Rear" and "The Frontline Routine" present a selection of unique photos made during the war. They reveal the difficulties Soviet citizens faced in the rear as well as the great contribution made by women and children to the victory over fascism.
Several photos also depict young Soviet boys on the battlefield. The pictures contained inscriptions identifying people captured in them.
According to the inscriptions, the photos show students of one of the infantry units of the Red Army. The "Frontline routine" tells short stories of reconnaissance operator Petya Zub, machine gunner Fedi Samodurov and postman Vanya Kozlov.
The multimedia project "Capturing our victory" consists of five videos and the "Photo Album of Victory" published online.
This year marks the 72nd anniversary of
the Soviet Union's victory over Nazi Germany
, celebrated in Russia and across the CIS bloc on May 9.