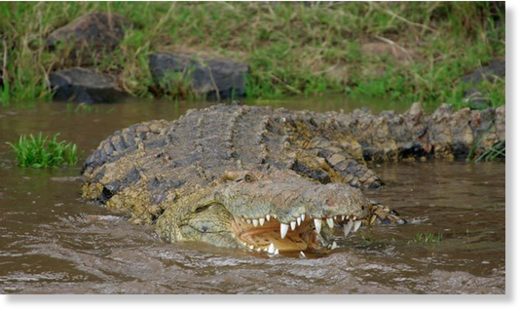 Zimbabwe's rains have made sure that crocodiles are on the move,
with four people having been killed by crocodiles in one river in less than a month.
The latest victim is an 11-year-old boy who was killed while swimming in the Kana River with two friends.
Conservation groups are warning that heavy rains and flooded rivers have resulted in crocodiles turning up in places where they're least expected.
Village headman Muziwakhe Ndlovu told the state-run
Chronicle
that the boy was the fourth person to die from crocodile attacks in that river this month.
In a separate report, the Kariba Animal Welfare Trust said a resident of the town's Baobab Ridge suburb found a crocodile right inside their yard last week.
The animal did not cause any casualties but understandably got the homeowner very worried.