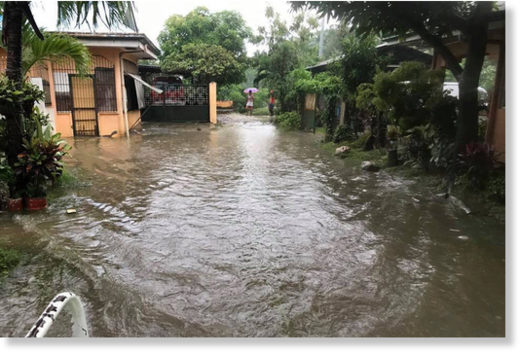 Seven are confirmed dead while 2 others are missing due to nonstop rains and heavy flooding in parts of Cebu.
Six of the casualties were from Carmen, Cebu where 73 houses were washed out due to nonstop rains.
According to the Provincial Disaster Risk Reduction and Management Office (PDRRMO), the casualties were identified as Rowena Acencion, 38; Joyed Acencion, 12; Ivan Acencion, 10; Acena Laping, 55; Bens Ayan Laping, 2; and Nicholas Punggutan, 60.
The other casualty meanwhile was from Danao City, Cebu and was identified as Benyang Manulat.
The PDRRMO however has yet to identify the 2 missing persons.