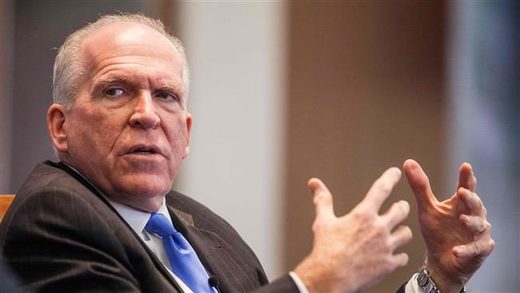 The Turkish judiciary has begun an investigation into the suspected involvement of some former US officials and politicians in the coup attempt of July 2016.
The Chief Public Prosecutor's Office in Istanbul began the proceedings on Saturday, after some Turkish attorneys filed a criminal complaint against 17 individuals including US politicians, bureaucrats and academics.
The people are suspected of having links to what Turkey entitles FETO, an alleged terrorist network run by Fethullah Gulen, a cleric based in the United States whom Ankara blames for the coup attempt of July 15.
The prosecutors said the US individuals had been accused of attempting to overthrow the Turkish government and constitution. They said the suspects held meetings in Istanbul on July 15 and July 17 that year and their mere entries to Turkey was also subject to investigation.
Among the US officials implicated in the case are former CIA Director John O. Brennan and New York Senator Chuck Schumer. The prosecutors said a red notice could be issued by Interpol against those people if Turkey decided to file a request in that regard with the international police organ.
More than 250 people were killed in the process of the failed coup in Turkey. The government then swiftly launched a crackdown to arrest those behind the attempt. The massive action, which has seen more than 40,000 arrested and over 100,000 discharged from their jobs, has faced increasing international criticism, especially from Europe, where governments believe Ankara has acted beyond the rule of law. The crackdown, along with a series of other disputes, has badly affected ties between Turkey and Europe.
Ties with EU would be revised
Turkish President Recep Tayyip Erdogan said on Friday that Ankara had been unduly left outside the European Union in its bid to join the continental bloc. "Turkey is not their scapegoat. Everyone will know their place," he told a local broadcaster.
In late March, the Turkish president said Ankara would continue to preserve its economic ties with Europe but other aspects of relations would certainly be revised after Turkey's constitutional referendum on April 16.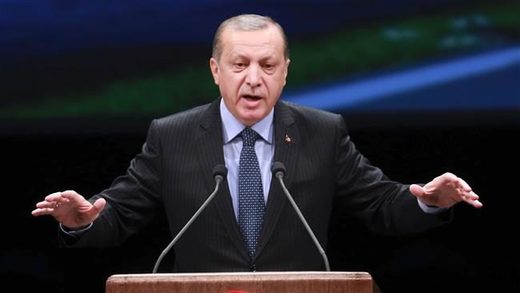 Erdogan had said Turkey was angered by the way Europeans banned Turkish officials over the past months from promoting the referendum in European cities, adding that Turkey would certainly reciprocate.
He said in March that a mega deal between Turkey and Europe on the reprocessing of refugees would be reviewed after the referendum.
Under the agreement, the European Union had promised a series of benefits to Turkey in return for accepting refugees who landed on European shores in Greece. Turkey has yet to enjoy many of those benefits, including a visa-free travel for its citizens to Europe and accelerated talks for joining the EU.