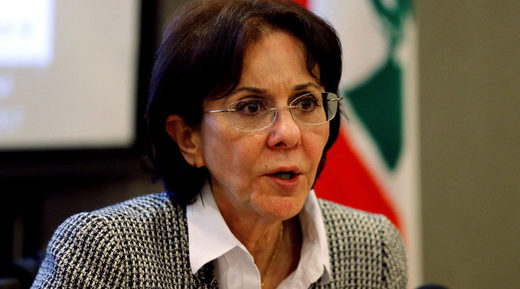 Caving in to pressure from the UN Secretary General amid controversy over a report which accused Israel of imposing an "apartheid regime" on Palestinians, the head of the world body's West Asia commission has resigned.
On Wednesday, The UN's Economic and Social Commission for Western Asia (ESCWA) published a report accusing Israel "beyond a reasonable doubt" of being guilty of "policies and practices that constitute the crime of apartheid" against the Palestinian people.
The damning document, which was eventually taken down on Friday, sparked an immediate condemnation from Israel which called the conclusions of the Lebanese-based UN body a "despicable and a blatant lie."
The Israeli UN ambassador Danny Danon accused the authors of the report of bias, while specifically singling out the ESCWA Executive Secretary Rima Khalaf for pursuing her own anti-Israeli agenda.
The American ambassador to the UN Nikki Haley, was also quick to call on the United Nations to withdraw the report.
The UN Secretary-General Antonio Guterres immediately distanced himself from ESCWA document, and over the past two days exerted pressure on Khalaf and ESCWA to take down the report. Once Guterres explicitly insisted that the document be removed from the agency's website, Khalaf announced her resignation.
"I submitted to him my resignation from the United Nations," Khalaf
said
at a press conference in Beirut, as cited by Reuters.
Khalaf, however, still stands by the report, calling it the "first of its kind" from a UN agency that sheds light on "the crimes that Israel continues to commit against the Palestinian people, which amount to war crimes against humanity," the
Times of Israel
quoted.
The office of the secretary general office explained after Khalaf's resignation that the head of ESCWA failed to check with UN headquarters before making the report public.
"This is not about content, this is about process," said Guterres' spokesman Stephane Dujarric.
"The secretary-general cannot accept that an under-secretary-general or any other senior UN official that reports to him would authorize the publication under the UN name, under the UN logo, without consulting the competent departments and even himself," he told reporters, the
Jerusalem Post
reports
.
Israel praised Guterres' persistency and the resignation of Khalaf, with ambassador Danon, saying "the time has come to put an end to those using their status within the UN to promote anti-Israel activity."
"The Secretary General's decision is an important step in ending the bias against Israel at the UN," Ambassador Danon said following Khalaf's resignation. "Anti-Israel activists do not belong in the UN."
"Khalaf has for years worked to harm Israel and to promote the BDS and she should have left her role a long time ago," he
added
according to
Harretz
.