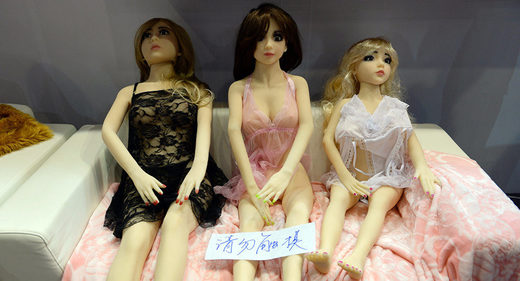 Earlier this month, Norway was shaken by a mass seizure of sex dolls designed as children by the country's customs service. As if the debate on child abuse was not hot enough in Scandinavia,
a Finnish foundation added fuel to the fire by defending the child-like sex dolls as a remedy against pedophilia.
Earlier in February, dozens of sex dolls with child-like appearance were seized in Norway, which triggered grave pedophilia concerns among customs authorities, police and sexologists alike. In late 2016, equally morbid seizures were performed by Swedish customs. Likewise, Finnish customs authorities expressed their concern for their fellow Finns' growing passion for child-like sex dolls.
The Finnish Sexpo foundation, which by its own admission has promoted sexual well-being in Finland since 1969, defended the morally dubious sex dolls in an open letter, arguing that concerns over the dolls is based on false assumptions, Finnish national broadcaster
Yle
reported.
According to Sexpo, sex dolls may, contrary to the common belief, contribute to the reduction of sex-related crime and assault on children and is one of the ethically acceptable means of reducing sexual crimes. Although images of child-like sex dolls may indeed arouse uneasiness and disquiet, the authorities should not intervene against them as a means of crime prevention, Sexpo argued in its
letter
.
Citing its own and international studies, Sexpo maintained that providing people at risk of sexually abusing children with a morally-neutral channel to vent their desires actually reduces the risk of child abuse. According to Sexpo, dolls may thus become a safe way of accomplishing one's desires without subjecting children to abuse.
Kuno Sørensen, Danish psychologist at Save the Children foundation, stressed, however, the lack of conclusive evidence on whether the dolls have a deterrent or incentive effect.
"Adults who have sexual fantasies and could possibly commit child abuse can use these dolls as a substitute, thus avoiding implementing their fantasies. So it may have a preventive effect.
However, the dolls are vivid and realistic and may become a slippery slope.
At some moment they may prove insufficient, and so the user may feel the urge to try 'the real thing,
'" Kuno Sørensen told Danish newspaper
Fyends Stifstidende
.
In Norway, the seizure of child-like sex dolls, ordered by men aged 18-60, led to four police investigations and at least one detention, after abusive images of children in sexual situations were found.
Whereas Norway is currently struggling to establish whether or not child-like sex dolls are permitted by the ambiguous phrasing of the Norwegian law, such dolls are perfectly alright in Denmark, whose customs service is not unfamiliar with them either.
Previously child-like sex dolls have led to trials in the United Kingdom, Canada and Australia.