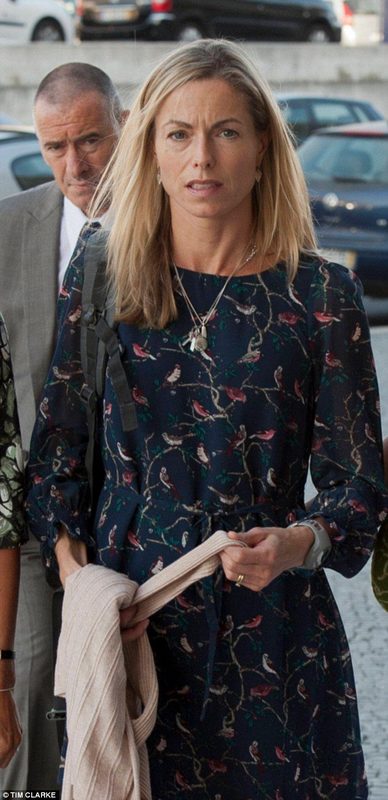 The anguished parents of Madeleine McCann today told of their fury at failing to silence a Portuguese police chief from 'spouting false smears' over their daughter's disappearance.
Kate and Gerry McCann said their eight-year libel battle with detective Goncalo Amaral, who claims Maddie died and they covered it up, had become deeply personal - and was not about money.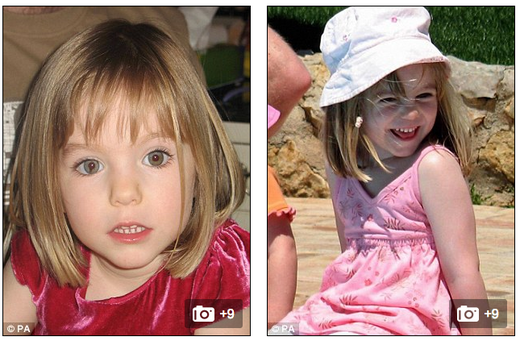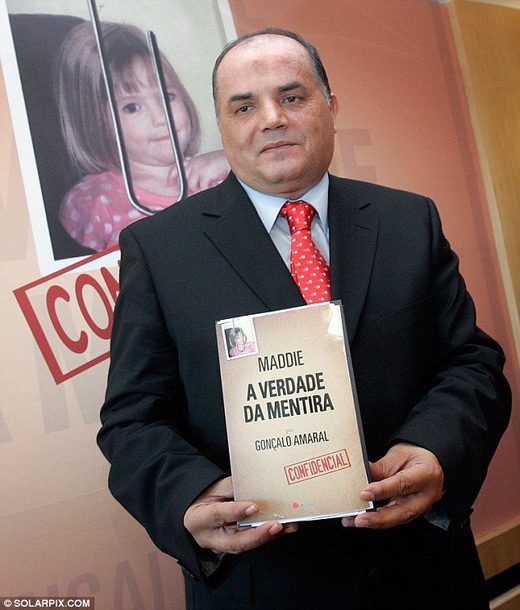 The 'devastated' couple could face financial ruin after losing their fight with Amaral, on the eve of their twins Sean and Amilie's 12th birthday. But a close friend today insisted their legal fight wasn't about compensation, but to gag their 'tormentor-in-chief' whose theories they felt hampered the search to find her.
'It was never about winning big libel damages,' said the friend. 'It's always been more of a personal battle. They are bitterly disappointed they have lost but not totally surprised.'It was all about them silencing him to stop him spouting untruths. The whole point of the libel action was to try and stop Mr Amaral spreading false accusations, which they felt hampered the search for Madeleine.
The friend went on: 'Any award would have gone into the Madeleine's Fund to help find their daughter and would never have been used for Kate and Gerry's own use.'They are considering whether to appeal the decision and need to take advice from their Portuguese lawyer. But I think they just want to draw a line under it.'
The friend said the couple are now considering whether to appeal and will seek advice from their legal team in Portugal before deciding on their next move. But the source added: 'To say they are upset and angry would be an understatement. But their main and only focus is to find Madeleine who has been missing for nearly 10 years. They will be able to concentrate on this totally now.'
In the bitter legal battle, the McCanns successfully sued Amaral for €500,000 damages, whom they branded 'a poisonous liar'.
But a higher court reversed the decision and judges in Lisbon have upheld the U-turn.
The payout would have been added to the official Find Maddie Fund set up through public donations and boosted by big-hearted celebrities to finance the worldwide hunt for the missing girl.The Fund once stood at £1million but is now closer to £300,000 and could be wiped out by the Portugal's Supreme Court shock ruling.
A source close to the family said: 'This news is devastating, not just for Kate and Gerry but for Madeleine wherever she is.'It's not good news. We just don't know what to do but we need to sit down with our lawyer and discuss it.'We've gone to the pinnacle of the Portuguese legal system and we've lost. We now have to pay a sizeable amount in costs.'
As the Scotland Yard search for Madeleine - who disappeared as a three-year-old from a holiday apartment in the Algarve's Praia da Luz - is being wound down the McCann's had been keeping the soon-to-be-obliterated fund as a life-line to pay for their own ongoing search the moment the investigation, codenamed Operation Grange, ends.
Ex GP Kate and heart doctor Gerry, both 48, from Rothley, Leicestershire, live in hope that 'a miracle' will one day reunite them with their daughter. If still alive, she would turn 14 in mid May.
The appeal hearing in Lisbon which ruled against the McCanns was held in private.A spokesperson from their lawyer's office said: 'This is a big disappointment and very bitter for us and for Mr and Mrs McCann.'We know the libel decision has gone against us but we do not know the basis of the ruling and will not find out until Thursday.'
Mr Amaral, 56, who the McCanns first sued for libel in June 2009, won the lengthy legal fight after judges decided he had the 'right to freedom of expression.'
Madeleine's parents could now lodge an appeal to the highest court in Europe, the European Court of Human Rights.But a source close to the exasperated couple said: 'I think the fight is finally over. They want to concentrate on finding Madeleine and don't think they have the time or energy to lodge yet another appeal.'
Mr Amaral, who led the initial bungled search to help find their daughter, claimed in a once banned book that Madeleine was dead.He was later sacked for criticising the British police handling of the case.
He has since made a fortune from his best-seller 'The Truth of the Lie' in which he claims Madeleine is dead and her parents 'staged a cover up'.It has been translated into six languages and sold hundreds of thousands of copies worldwide.
It led to libel action from the distraught McCanns and action in a civil court, an appeal court and finally the Supreme Court.
Amaral is understood to have earned 400,000 euros (£344,000) from his book
before it was banned
and a subsequent TV documentary.
He claimed in the book Madeleine had died in their holiday flat and they had faked her abduction to cover up the tragedy.
The book was released just three days after Gerry and Kate McCann were told their status as arguidos or formal suspects had been lifted on July 21, 2008.Amaral's lawyer claimed the McCanns had taken legal action 'to rid themselves of guilt for their negligent conduct' in leaving Madeleine and her siblings alone while they ate tapas with friends nearby.
He also claimed their lack of co-operation with the Portuguese police authorities had led to the archiving of the investigation in 2008.
The McCann's fiercely deny his allegations. In a 36-page writ, lodged nearly eight years ago, they describe him as a self obsessed, manipulative money-grabber and accuse him of libel and breaching their human rights.
In documents they describe in detail the pain and anguish he has caused the family by repeatedly smearing them, and say his slurs have left them 'totally destroyed' and most importantly had hindered the search for Madeleine.
Scotland Yard are busy investigating one 'last throw of the dice' lead in a bid to end the family's torment but time could be running out as police now have just two months left of guaranteed Government funding to continue to unravel an 'important' new tip.
Detectives on the Madeleine inquiry recently revealed they are working on a final theory that the youngster was kidnapped by a European trafficking gang.
The 'spotters' are believed to have targeted the blonde toddler taking photographs of her while she was playing on the beach and beside the pool at her holiday apartment.