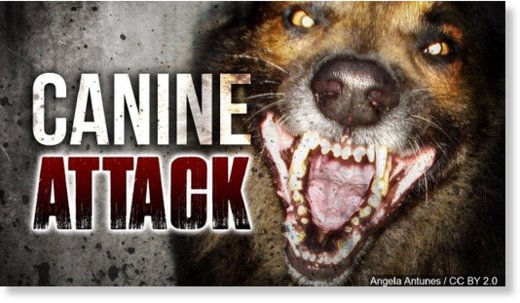 A 2-month-old girl was killed by a family dog on Tuesday in San Marcos, according to officials.
San Marcos Police and Child Protective Services are investigating. Police said the incident appeared to be a tragic accident.
Around 1:30 p.m. Tuesday, EMS and police responded to a report of an infant who was unresponsive and had suffered animal bites in the 1000 block of Sagewood Trail.
The girl -- identified as Skylar Dean Julius -- was transported to Central Texas Medical Center in San Marcos, where she was pronounced dead. The child's father told investigators he fell asleep while the baby was napping in an infant bouncer.
"He said that he had fallen asleep. As you can imagine -- a new parent -- fatigued ... very tired, and so he felt like when the child went to sleep ... 'here's my opportunity to catch a little nap,' so he fell asleep and then awoke to the child injured," explained San Marcos Police Commander Kelley Earnest.
Police said the father was caring for the child while the mother was at work. He estimated he was asleep for about 20 minutes before finding the baby unresponsive and cold to the touch with obvious injuries.
Neighbors said police collected evidence from the home for hours. "I came around the corner and I saw three cop cars. One had the lights on and a bunch of people standing around the front door," described Evan Kokenzie who lives nearby.
Animal control impounded an 8-year-old German Shepherd found inside the home.
The family told police they'd had the dog since it was a puppy.
Investigators noted that the dog was submissive when it was found.
"I saw a big dog in the back that was barking and scratching at the door. It was a big, reddish German-Shepherd-looking dog," added Kokenzie.
The dog will be impounded for at least 10 days. Then, a decision will be made on whether or not to euthanize it.
"This is something that is so tragic for both the family and a pet lover or pet owner. You don't really know what animals will do. I don't think that this family had any idea of what their dog was capable of," says San Marcos Police Commander Kelley Earnest.
If the family were to keep the dog, numerous restrictions would be placed on the animal. According to city code, the dog would have to be registered as a dangerous dog, the family would have to build a special pen for it and they would have to acquire a $250,000 liability insurance policy in the event it injured another human or animal.
Police said the family had not yet shared their decision on what they'd like the city to do with the animal.
"As you can image the family is very traumatized and upset. They've suffered two losses. First their infant and also their family pet," said Earnest.
The family said the dog did not have a history of aggression. San Marcos animal control had no prior reports of aggression or bites involving this dog, according to police.
Police said there was no evidence of drugs or alcohol being used at the scene and there were no prior calls to the home.
The incident is still under investigation and police are awaiting autopsy results from the Travis County Medical Examiner's Office.