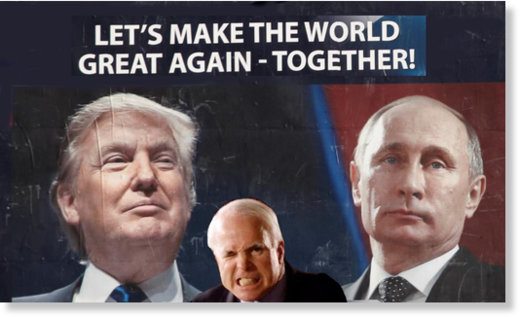 U.S. President-elect Donald Trump told The Wall Street Journal that he will keep U.S. sanctions against Russia in place for now but is open to lifting them if Russia is helpful to the United States.
In an hour-long interview published on January 13, Trump also said he is not committed to a "one China" policy on Taiwan that has been in place for decades, reopening a major issue that Beijing has regarded as a nonnegotiable matter.
With regards to both Russia and China, Trump suggested that he will use previous U.S. policies as leverage to gain concessions that he is seeking on trade, the battle against terrorists, and other issues from the nation's two biggest strategic rivals.
While he said he would keep sanctions intact on Russia "at least for a period of time," he said that could change: "If you get along and if Russia is really helping us, why would anybody have sanctions if somebody's doing some really great things?"
On China, Trump said that until he sees progress from Beijing on correcting what he views as lopsided trade and currency policies towards the United States, "everything is under negotiation, including One China."