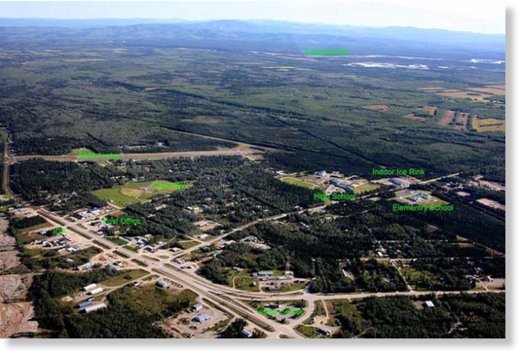 A winter wildfire broke out near the Delta Junction High School last week
despite the presence of more than a foot of snow on the ground.
The fire was spotted Dec. 20 by a woman walking her dog on the trails, according to a news release from the Alaska Division of Forestry.
Fire management officer Mike Goyette went to the fire Dec. 21
and found it burning and smoldering in the duff — the layer of dead plant material in the soil.
Goyette estimated the fire covered a 50-by-20-foot area and caused between 20 and 30 trees to tip over from having their roots burned.
Goyette and a technician cut down the trees and put the burning moss and duff in a pile to burn itself out and keep the fire from spreading.
Like other wildfires, the blaze was given an official name: the Winter Solstice Fire.
Typically, it's difficult for wildfires to spread during the winter in the Interior because of the snow cover,
but Goyette said the snow has been especially dry this year.
The cause of the fire is being investigated, but it likely was caused by an abandoned campfire, according to the release.
The Division of Forestry asks people to completely extinguish winter campfires the same way they extinguish summer campfires.