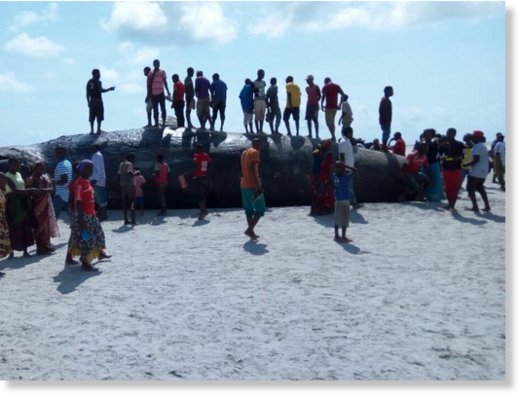 Marine scientists have raised concerns about the safety of sea mammals after two large sperm whales were found dead in Kenya and Tanzania along the shores of the Indian Ocean.
The first sperm whale was found dead two weeks ago at Ngomeni Beach in Magarini subcounty. Three days ago another one was spotted in Kiilwa, Tanzania. It was larger than the one found in Kenya.
The one found in Ngomeni was stranded while the one in Tanzania died under unclear circumstances.
Fishermen believe the two could have died as a result of offshore oil and gas exploration.
"No one is sure what's caused the death of these sperm whales," Hadley Becha of Conservation and Community Advocates said. The organisation raises awareness about the problems of the oil and gas industry.
Experts say oil and gas survey interfere with marine animals' hearing and orientation and cause stranding.