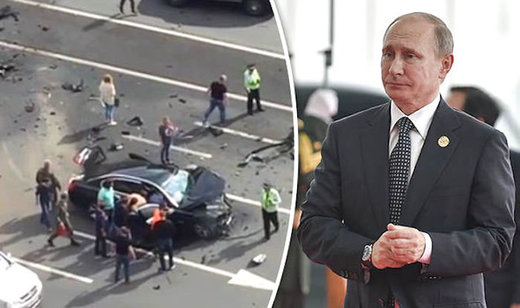 The Russian president's favourite chauffeur was killed in the horror collision,
which was captured in shocking CCTV footage.
The presidential BMW was travelling on Kutuzovsky Avenue in the Russian capital when a Mercedes veered from the other side of the road, smashing into it head-on.
Putin was not in the car at the time
.
Russian media reports that the
president's official driver was killed in the crash.
Medics are said to have arrived quickly on the scene, but the unnamed victim — who had more than 40 years' driving experience —
died instantly.
It is not known if the driver of the other vehicle was injured in the crash.
The presidential car is officially registered as belonging to the Federation Council — Russia's equivalent of the House of Lords.
Police are investigating the exact cause of the crash.