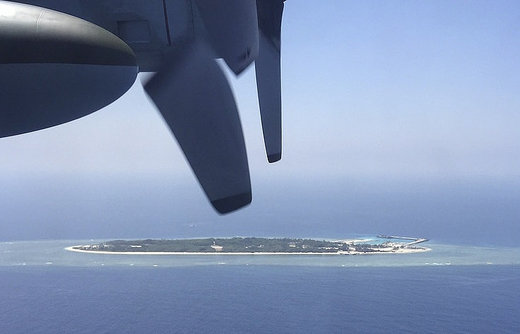 Russian President Vladimir Putin has said that Russia is not interfering in an island dispute in South China Sea but supports the stance of China, which has refused to recognize the decision of the Permanent Court of Arbitration in The Hague.
"We have our own opinion regarding this: first of all, we are staying away because we believe that
interference of any non-regional power
in the dispute will be bad for the settlement of this problem," the Russian president told a news conference devoted the G20 decisions.
At the same time, Putin expressed solidarity with China.
"We are solidarizing with and supporting China's stance on the problem - the non-recognition of the court ruling (the Permanent Court of Arbitration in The Hague".
Russian President Vladimir Putin stated that China and Russia have reached a very high degree of trust and cooperation.
Kuril islands dispute
Answering
a question on Russia's Kuril islands disputed by Japan,
Putin used the example of Russian-Chinese trust in settling their territorial issues.
Japan and Russia have never signed a permanent peace treaty after World War II due to a disagreement over four islands, which Russia calls the Southern Kurils and Japan the Northern Territories. The disputed islands, located in the Sea of Okhotsk, were claimed by Soviet forces at the end of the war.