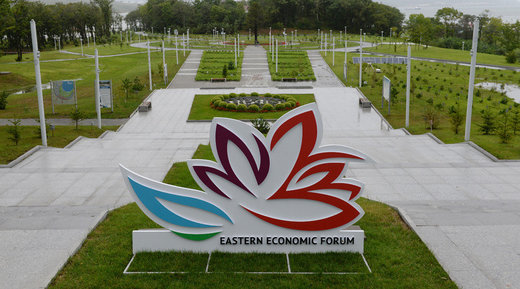 A mining and processing plant that will unite the Malmyzhskoye gold and copper deposit in the Khabarovsk region and the Kun-Manie copper and nickel deposit in the Amur Region is due to be built on the border of the two regions in the Russian Far East.
The UK's Amur Minerals corporation and the US-Canadian IG Copper signed an agreement of intent at the Eastern Economic Forum (EEF-2016) in the TASS presentation zone on Saturday.
The reserves of the Malmyzhskoye deposit are estimated at 5.12 million tonnes of copper and 273.2 tonnes of gold.
In the next five years the investments will top $1.5 billion
, IG Copper Director General Thomas Bouens said. The reserves of the Kun-Manie deposit in the north of the Amur region are estimated at 740,100 tonnes of nickel and 212,900 tonnes of copper.
President of Russian Operations for Amur Minerals Randy Lewis said the agreement of intent to build one mining and processing plant instead of two is a logical step. This will be a new mining cluster in the Far East, he added.
Minister of Economic Development in the Amur Region Svetlana Balova said: "We are actively participating and monitoring the implementation of the project to develop the Kun-Manie deposit. We will offer the possible administrative support by providing with personnel and infrastructure. These are foreign investors, this is good, we will create convenient work conditions for them," she said.