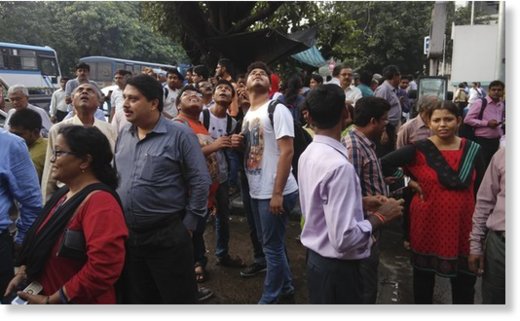 A powerful 6.8-magnitude earthquake has hit central Myanmar, the US Geological Survey has said, with initial reports suggesting ancient temples at the old city of Bagan have been severely damaged.
The site, which is often compared to Cambodia's Angkor Wat, holds more than 2,000 temples and pagodas, some of them centuries old.
The earthquake was so intense that it was felt in Bangkok about 620 miles (1,000km) away.
The quake's epicentre was about 25 miles south of Bagan, which has grown extremely popular with backpackers and foreign tourists in recent years.
It was not immediately clear whether there were any human casualties from the quake, which struck at dusk on Wednesday.
A visiting tourist, who identified himself online as a Canadian living in Japan, posted what appeared to be live footage of a badly damaged temple in Bagan, with part of its facade a tumble of red bricks.
"That used to have a top to it. And look at how the whole front of it is just gone," he said off camera. "This is just one temple. This temple just crumbled. It was like a disaster movie."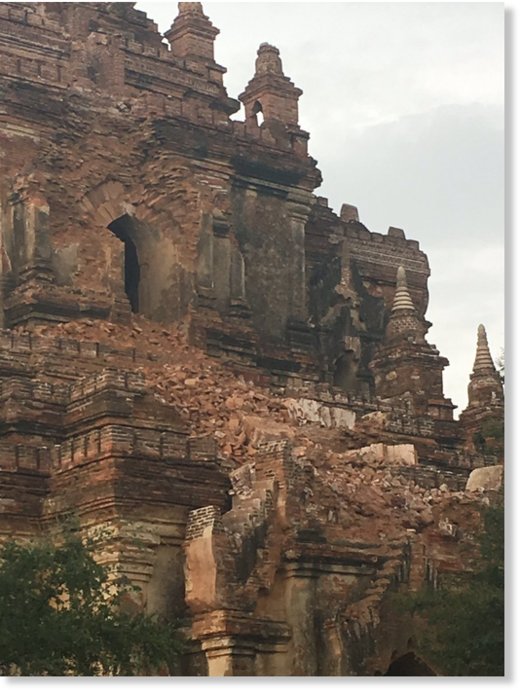 He said other foreigners he met were inside one of the temples during the earthquake but managed to escape.
The Guardian
contacted the user online but was unable to immediately verify his report.
Save the Children released a statement saying that its staff in Pakoku, 43 miles from the epicentre, felt heavy shaking when the earthquake struck and everybody hurried outside.
"Our staff reported moderate damage including leaning pagodas and buildings with large cracks," the aid agency said.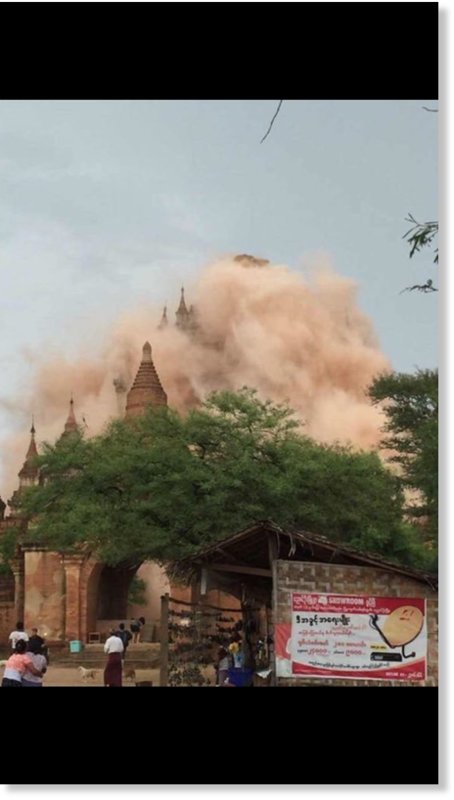 Bagan is located on an active earthquake zone and regularly experiences shakes, although not of this magnitude.
Earthquakes are relatively common in Myanmar, although the country has not experienced a major quake since 2012. The last one struck in a nearby region in April and caused minor damage but no casualties.