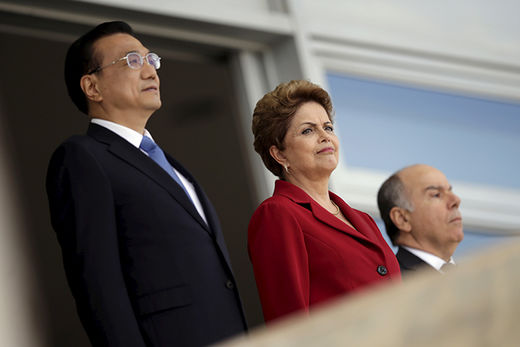 Democratically-elected Brazilian president Dilma Rousseff has been suspended pending impeachment, replaced with a corrupt, right-wing, unpopular U.S. spy. Modi's India seems to be aligning more with the U.S. in confrontation with China. South Africa is suffering at the hands of U.S. intrigue. In short, it appears as if the U.S. Empire is launching a multi-front war on Russia and China by 'converting' its BRICS allies to the dark side.
This comes as the U.S. 'policy' in Syria is coming apart at the seams. Their 'friend and ally' Turkey has been exposed as arguably the biggest supporter of ISIS/Daesh in Syria. The U.S. is feebly trying to maintain that the terrorist groups it supports are 'moderates'. But unwilling to admit defeat, the U.S. seems keen on taking the world down with it in perhaps the biggest case of suicidal hubris the world has ever known.
Behind the Headlines is brought to you by the SOTT Radio Network and SOTT, your one-stop source for independent, unbiased, alternative news and commentary on world events.
Running Time:
01:42:46
Download:
MP3