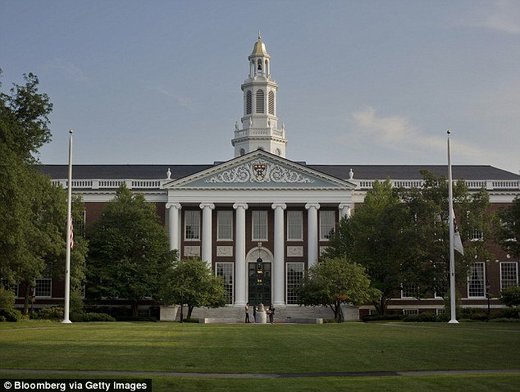 A mumps outbreak at Harvard University has affected 40 members of the school community in the last two months threatens to jeopardize the upcoming commencement ceremony.
Nearly a dozen students were still in isolation as of Monday evening, according to
Boston.com
.
Harvard first announced in March there were two confirmed cases of mumps at the school. The number has continued to rise despite investigations into the infection's cause and efforts to isolate affected students.
The public health department in Cambridge, Massachusetts where Harvard is located, determined a month ago that
all infected students to that point had received a mumps vaccine prior to contracting the infection
.
A department spokeswoman says she hasn't heard of any confirmed cases in the city unrelated to the Harvard community.
Mumps is a viral infection that causes swelling in the salivary glands and cheeks.
Paul J. Barreira, director of the Massachusetts university's health services, told the Harvard Crimson that the virus is beginning to seriously worry him.
'I'm actually more concerned now than I was during any time of the outbreak,' Barreira told the school's newspaper.
'I'm desperate to get students to take seriously that they shouldn't be infecting one another.'
Mumps could negatively impact the university's May 26 commencement, he said.
'If there's a spike this week, that means those students expose others, so now we're looking at a potential serious interruption to commencement for students. Students will get infected and then go into isolation,' he added.