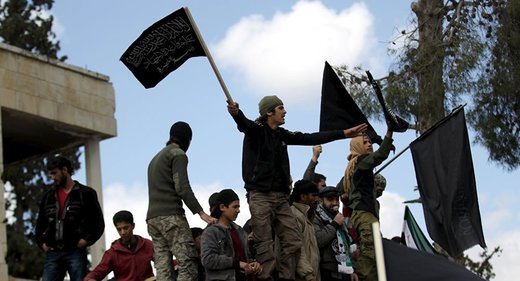 Militants of the al-Nusra Front terrorist group keep on arriving in the north-eastern regions of the Syrian province of Latakia from the territory of Turkey, the Russian Defense Ministry said.
On Monday, the Russian ministry said the extremists were building up their powers in Latakia's north-eastern parts.
"According to information received from civilians and opposition representatives, militants of Jabhat al-Nusra terrorist grouping continue arriving in north-eastern regions of the Latakia province from territory of Turkey,"
the ministry said in a daily bulletin posted on its website on Tuesday.
Syria has been mired in civil war since 2011, with forces loyal to the government of Syrian President Bashar Assad fighting against numerous opposition and extremist groups.