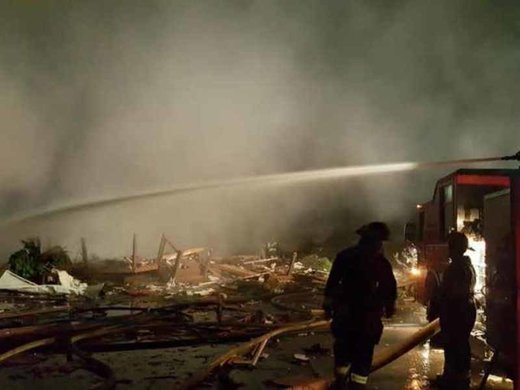 A massive house explosion in a Seattle suburb knocked out windows several hundred yards away and was mistaken by some locals to be an earthquake.
Officials
told CBS affiliate KIRO-TV
in Seattle the explosion occurred in a residence in Port Orchard shortly after 4 a.m.
It is not known if anyone was home during the blast.
Officials said the home was leveled by the blast, and the fire has been contained. The cause of the explosion is unclear.
An elementary school several hundreds yards away saw many of its windows shattered.
Several nearby residents told KIRO they initially thought it was an earthquake. One resident told KIRO that officers at Naval Base Kitsap in nearby Bremerton across the inlet from Port Orchard sent officers searching the base for the source until they realized what had happened.