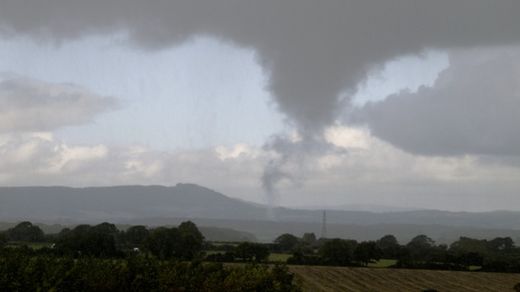 A large tornado reported to be up to 50 metres in diameter has touched down in West Sussex.
These photos were taken by Andy Coupland who saw it from his home in Poynings six miles away.
He took the photographs just after 11.30am and said the tornado appeared to have touched down on farmland close to the A283.
"The tornado is seen to be at the base of a classic funnel cloud.

Given the range at which these photographs were taken - the diameter of the rotating column would have been huge, possibly greater than 50 metres.

The speed of rotation was quite rapid.

This was one impressive tornado, even from six miles away!"

Andy Coupland