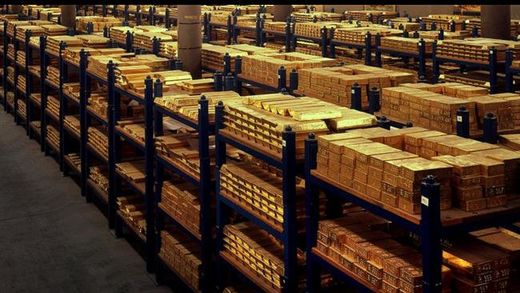 Iran has secured the release of 13 metric tons of its gold assets blocked in South Africa under US-led sanctions, central bank Governor Valiollah Seif has said.
The repatriation came thanks to the Iranian negotiating team's follow-up of the matter in the ongoing nuclear talks in Vienna, the Central Bank of Iran (CBI) said in a statement.
"An equivalent of 13 tons of gold purchased before and held in South Africa over the past two years due to sanctions and certain obstructions arrived in the country in three consignments and was delivered to the CBI treasury," Seif said.
The transfer took place over the past week and the last consignment, including four metric tons of gold bullion, arrived in Tehran Tuesday night, he added.
"With the efforts of the diplomatic apparatus, the problem of transferring part of Iran's gold assets was resolved on the sidelines of the Vienna negotiations," the CBI statement said.
According to the CBI, the removal of sanctions and Iran's unfettered access to its assets abroad is one of the main objectives of the country's negotiating team in nuclear talks.
As much as $100 billion of Iranian assets, mostly from oil sales, are reportedly blocked overseas under the sanctions regime aimed at choking the country's economy.
Iran has received a fraction of this sum under the sanctions relief which it was given after the 2013 interim deal. According to US State Department, Iran will have had nearly $12 billion in assets unfrozen over the course of the nuclear talks by July 7.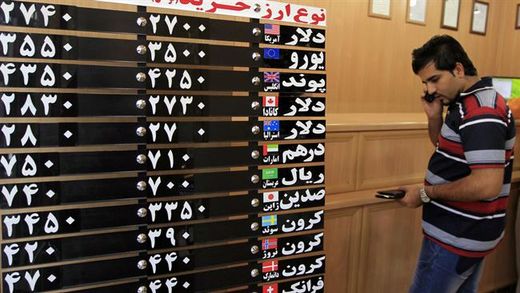 Economic sanctions are at the heart of differences between Iran and the P5+1 as they are trying to hammer out a final nuclear agreement.
On Tuesday, Indian media reported that the country's refineries had been ordered to prepare themselves for settling their debt to Iran.
Indian refineries
have been directed to stock up on dollar and euro reserves in overseas accounts
to avoid a run on the rupee in the event of having to pay back Iran more than $6 billion in outstanding debts.
Royal Dutch Shell has an outstanding debt of $2.3 billion to Iran for the crude oil which the company has bought from the National Iranian Oil Company.
Last month, Shell's Chief Executive Ben van Beurden met Iran's Minister of Petroleum Bijan Zangeneh on the sidelines of an OPEC seminar in Vienna to "give assurance that payments will be made as soon as they can be made".
Greeks and South Koreans are also being cited owing a debt surpassing $10 billion to Iran among others.