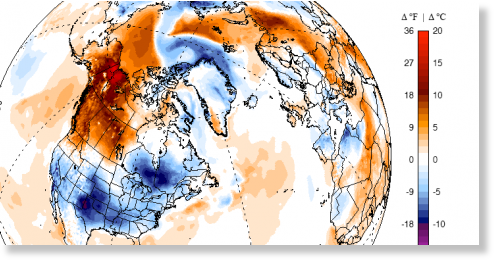 Since Wednesday, high temperatures (well into the 70s) in Fairbanks, Alaska have outdone the highs (in the 60s to mid-70s) in Washington, D.C.
The Last Frontier is in the midst of an extended streak of record-challenging warmth that will continue through next week.
Alaska's warmest temperatures, with respect to normal, have actually focused north and east of Fairbanks.
Barrow - Alaska's northernmost city, located above the Arctic circle - has logged record highs four of the past five days, including a toasty 47 on Thursday.
That's some 18 degrees above normal.
Eagle, Alaska - located about 200 miles east of Fairbanks -
has recorded six straight days with highs in the 80s.
A massive bulge in the jet stream over our 49th state has allowed a heat dome to build over the past several days.